Cake, Cupcake & Cookie Decorating Classes... held at Connecticut Kitchen & Bath Studio in Avon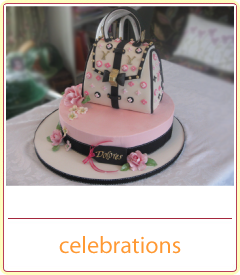 A designer cake that's in the bag.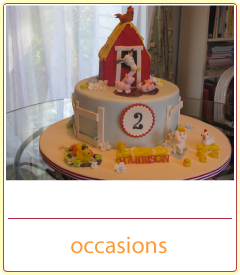 Here a yum, there a yum.
Following a successful career in graphic arts, Bonnie bought her unique artistic vision to life with the Wildflour custom cake company. Blending her artistic background with sugar art education - including lessons with Buddy Valestro of "Cake Boss" fame and Elisa Strauss of Manhattan's Confetti Cakes - Bonnie had the perfect background to create cakes that came to be known for their artistry, clean and balanced color palette, and aesthetic sophistication.

Now she is sharing her skills, knowledge and experience to inspire other cake, cupcake, cookie and sugar art enthusiasts. Students of all ages who take Wildflour classes will learn to trust their imaginations and to translate their ideas into charming, elegant and delicious confectionary creations.

Wildflour students learn:
How to professionally pipe out arrangements of realistic buttercream flowers and foliage using Russian flower tips and many other trendy decorating tools;
How to cleanly assemble, level and frost a three-layered cake with two layers of filling;
How to create fanciful sugar figurines as cake toppers;
How to 'wow' your friends and family with cakes designed for special occasions;
And much more.
Check out our extensive Wildflour Showcase. (The Wildflour Studio still makes sculpted and conventional cakes and cupcake trays for charities and fundraising events.) As a fellow enthusiast, now you can learn how to achieve the same kind of artistic detail that Wildflour is known for. Classes are held at the Connecticut Kitchen & Bath Studio in Avon. Creativity will always be encouraged!

Please visit us on Facebook, read some of our testimonials, and review class schedules, fees & payment options. If you have any questions, contact us via email or call 860.321.7496.

Wildflour supports the Best Friends Animal Society. custom cakes, unique cakes, birthday cakes, wedding cakes, personalized, personal, bakery, cakes, special occasions, celebrations, cupcakes, shaped cakes, cartoon characters, Connecticut, CT, Avon, weddings, birthdays, parties, gift, cake decorating class, anniversary, custom design, logo cakes, custom shape cakes, cake designer